Intro
On October 11th, 2021, 1000 US-based Tesla owners including myself were granted access to Tesla's Full Self Driving (FSD) Beta. This group of Tesla owners were selected based on their Tesla Safety Score (had to initially be 100) which was calculated based on the following safety factors: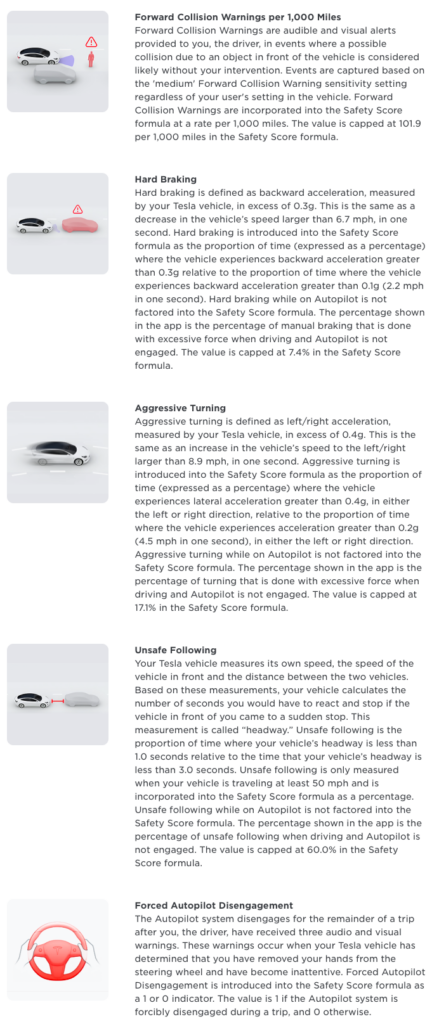 If you would like to learn more, Tesla published a great read up on how each of these safety factors are computed here. If you are a Tesla owner and would like to know how many miles you would need to drive with a perfect score in order to improve your overall score, check out the safety score spreadsheet here.
Tesla continues to open up access to the FSD beta software with every new release which currently happens every ~2 weeks. As stated previously, owners (who opted in) with the highest safety scores will be prioritized first.
My Experience
Over the past few weeks I have done a fair amount of driving with FSD Beta and have recorded my experiences into a series of vlogs. I will be using this blog post as an index for all of my FSD Beta vlogs and will try my best to upload a new video each week going forward.